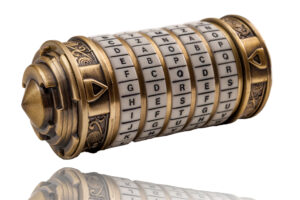 Protecting company assets from outside and inside cyber attacks is, as it should be, the top priority of company executive team. While many people approach cybersecurity from a hardware or software perspective, a holistic approach to cybersecurity needs much more than that. It requires, for example, security training and planning, risk assessment and mitigation planning, personnel security, infrastructure security, security training and much more. Organizations such as National Institute of Standards and Technology (NIST) has published a comprehensive Cyber Security Framework (CSF) which provides overall guidance on how an organization should approach cybersecurity, however, it is a general framework that needs to be tailored to an organization's needs.
Our Cybersecurity team, under leadership of Saqib Ahmad, can help evaluate your cybersecurity needs and propose solutions. A few of our services are listed below. Contact us to find out more.
Security Awareness Training
People are considered one of the weak links in a security chain. Attackers target company employees to get access to sensitive information. Employees must be trained to recognize potential attacks and learn use technology securely. We provide essential security training for your employees both in-person and online.
Compliance
Compliance can be overwhelming, confusing and expensive without proper guidance. Our team can help build proper policies and procedures that are necessary for your business to operate securely while complying with required regulations such as PCI DSS or HIPAA.
Incident Response Planning
What you and your team does in case of an incident that could negatively impact your business operations can go a long way to reduce the amount of damage your company incurs when something bad happens. Incident response plan needs to go beyond security breaches and account for other possibilities such as natural or man-made disasters. Incident response should minimize and mitigate damage and ensure smooth continued operations of a company
Security Architecture
While standards and frameworks such as NIST's CSF go a long way to help companies with security architecture, they are generic and companies need to identify what parts of these frameworks apply to them and which don't. Experts and Conformity Technology can help with organizational structure, functional behavior, standards, and policies of a computer network and much more to develop a robust security architecture for your company.
Advisory Services
Are your applications and data in the cloud or on-prem? What security services are available to you from cloud providers and what do you need to have if you have your own servers? Which regulations apply to you and, equally importantly, which don't? Conformity Technology experts can help answer these questions for you and guide you as you grow.